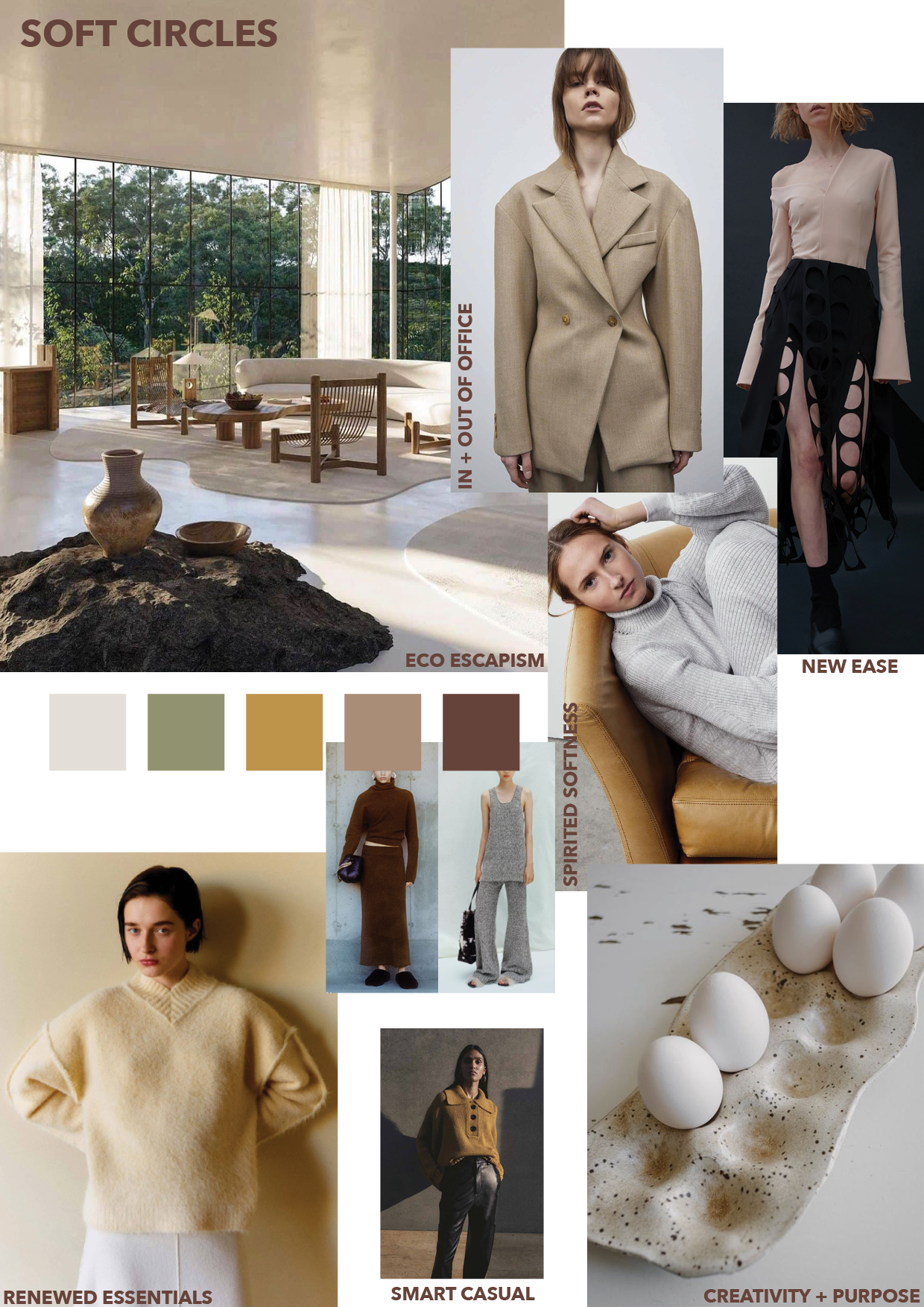 Soft circles, a trend for FW22/23
I named it Soft Circles as a symbol for the circular motions we are starting to aspire to, both when it comes to circular economy as well as in life. 

After the pandemic we will enter a phase where we really appreciate life and the planet we have, carefully tending to ours and the earth's needs in an almost religious way. Spirituality is on the rise and it might not look as a church but an appreciation and honouring of the simple things in life. Creativity is a form of soul care but it is important that it has a purpose - we create something that is needed and beautiful at the same time.